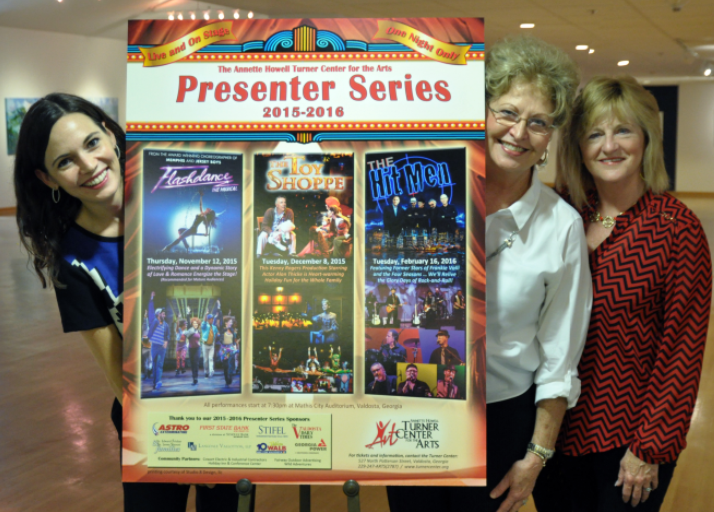 Joanna Nijem, Cheryl Oliver, Nancy D. Warren will entertain us with a preview of the Turner Center for the Arts Presenter Series lineup, which includes the Broadway shows for the 2015-2016 season.
The Annette Howell Turner Center for the Arts was built in 2003 and named in memory of Annette Howell Turner, late wife of former Georgia Senator Loyce Turner. It is a premier regional arts center located in Valdosta, Ga., and houses six galleries, two classrooms and a gift shop that showcases the works of local and regional artists.
Join us at noon on Wednesday at Rainwater Conference Center for this presentation.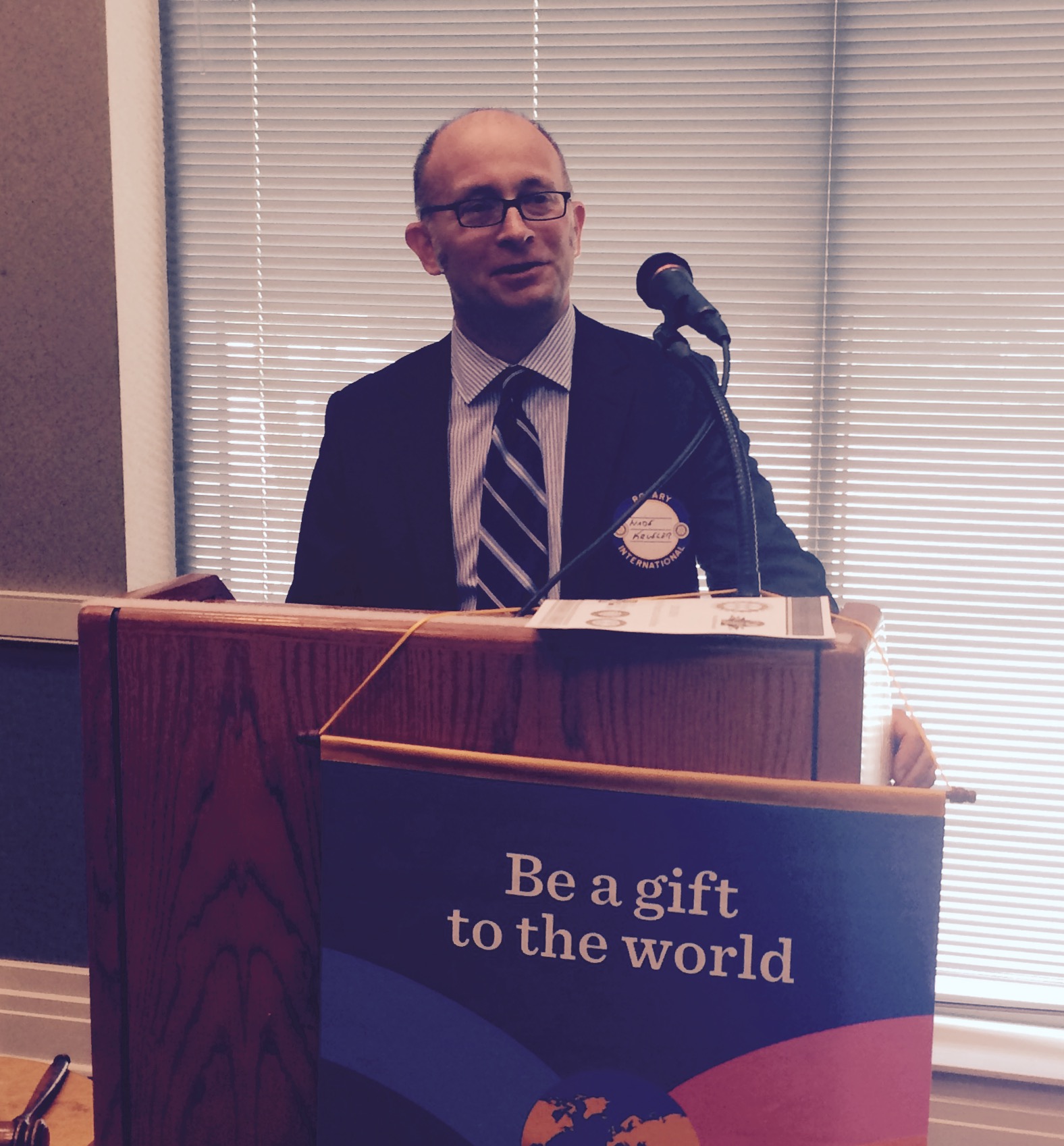 Wade Krueger is the Circuit Public Defender for Southern Judicial Circuit Court. He will discussing the operation of the Public Defender's Office in Lowndes County, their methods for determining client eligibility, and the public defender's role in the criminal justice system and throughout the course of a criminal case. He earned a BA & MA from Georgia Southern University.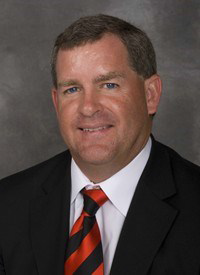 Currently serving his ninth season as Valdosta State University head coach, David
Dean led the Blazer squad to the NCAA Division II national championships in 2007
and 2012.
David began his coaching career at VSU in 1988. Under his leadership, the
Blazers have earned a career record of 70 wins against 24 losses, received All-
American recognition on 21 occasions, and were named All-Gulf South Conference 59
times. He has since coached 10 Blazers into the NFL including free agent cornerback
Maurice Leggett in 2008 who went on to win Rookie of the Year award and the NFL
Special Teams Player of the week during his first season.
David is a member of the American Football Coaches Association and Fellowship
of Christian Athletes. He and wife Stacie Scott have three daughters—Caroline,
Allison and Natalie.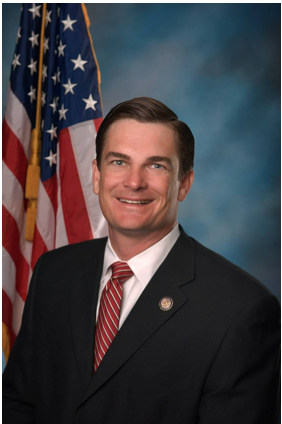 Austin Scott is in his third-term as the U.S. Representative for Georgia's Eighth Congressional District. Prior to his election to Congress 2010 he was a small business owner and spent 14 years in the Georgia state House, beginning with his first election at age 26.
Austin, who graduated from the University of Georgia with a B.B.A. in Risk Management and Insurance, owned and operated an insurance brokerage firm for nearly twenty years.
He is known as a conservative on both economic and social issues and as a fierce defender of limited government, a strong national defense, and our 2nd Amendment rights.
Austin's political experience on the state level and background in risk management has given him a unique perspective in Washington. He utilizes that understanding to draft and promote legislation which works to open access to capital for American businesses, eliminate burdensome regulations on entrepreneurs and investors, and provide economic opportunities for the next generation.
In the 114th Congress, Scott was appointed Chairman of the House Agriculture Committee's Subcommittee on Commodity Exchanges, Energy, and Credit. Additionally, he continues his post on the House Armed Services Committee where he serves on the Oversight and Investigation Subcommittee and the Readiness Subcommittee.
Join us at noon on Wednesday at Rainwater Conference Center for this presentation.
This week we will be focusing on our own club during our Monthly Club Assembly. We will be inducting a new member, give out a blue badge, recognizing  a Will Watt Fellow, learning more about being Paul Harris Fellow or Will Watt Fellow and the Rotary Foundation, learning about the District Database and Rotary.org and disussing how we can recruit and retain new members. We will have an update on the Imagination Library from Dennis Marks.
Looking forward to seeing you at noon on Wednesday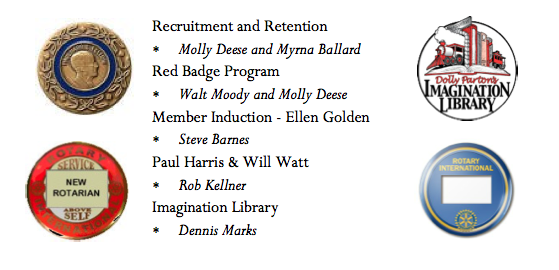 Jack Hartley
President 2015-2016
Jim Zachary is the editor of the Valdosta Daily Times. He is a member of the board of directors of the Georgia First Amendment Foundation, the founder and Director of the Transparency Project of Georgia, a member of the board of directors of the Red & Black newspaper at UGA and a regular presenter at journalism workshops and seminars for the Georgia Press Association, Georgia College Press Association and Tennessee Press Association.
Jim is a newspaper veteran who has championed open records and open meetings causes throughout his career. Largely due to his work as a public watchdog, Jim has been recognized by his peers this year with accomplishments that include:
• 2015 Associated Press Media Editors Award: First Place Freedom of Information • 2015 Associated Press Media Editors Award: First, Second, Third Place Best Editorials • 2015 Georgia Press Association: First Place Community Service for Open Government Advocacy • 2015 Georgia Press Association: First Place Editorial Page
Russell McMurry was appointed Commissioner of the Georgia Department of Transportation by a unanimous vote of the State Transportation Board on January 20, 2015.
Prior to being named Commissioner, he was appointed by Governor Nathan Deal as Planning Director. He had served as Chief Engineer since January 1, 2013.
Commissioner McMurry began his career with the Georgia Department of Transportation in 1990, as an engineering trainee, and has served in a variety of roles throughout his career. His experience ranges from serving as Construction Project Manager to District Engineer for 5 years. At the State level, he served as State Roadway Design Engineer, while also serving in a joint role as the Assistant Division Director of Engineering.
Commissioner McMurry is a Cum Laude graduate of Georgia Southern University and is a registered Professional Engineer in the State of Georgia.
Please join us on Wednesday at noon.
Shana Young is a certified Human Behavior Consultant focusing on helping individuals to understand theirs and other personalities in order to improve communication and become a more effective leader. Shana is also a certified executive coach and was the lead on research, development, and writing of the 'City of Columbus's 10 Year Plan to End Homelessness.'
Shana currently serves on numerous boards in Columbus, i.e. Hope Harbour, Columbus Symphony Orchestra, Home for Good, and the Jr. Service League.
Shana is married to Donnie Young, also of Columbus. They have two daughters, Parker Ruth and Camryn Ann.
We are considering a new member this week and our greeters are scheduled to be Carl Cates and Stacey Bush, please  join us at noon on Wednesday at the Rainwater Conference Center.
Sandi Shaw is a current board member of the Thomasville Entertainment Foundation. Sandi is also the owner of the Accidental Gallery where she teaches art and curates art shows.
Sandi is a past president of the Kansas City Symphony Guild and a past board member for the Kansas City Metropolitan Theatre.
During Sandi's career, she enjoyed teaching social work at San Jose State University, and directing the Spelman Medical Foundation in Kansas City. Sandi was also a trustee for Starr King School for the Ministry, part of the UC Berkley School of Graduate Theology.
Sandi and her husband, Mark, live in Thomasville with their retired cat and dog.
See you at noon on Wednesday at the Rainwater Conference Center.