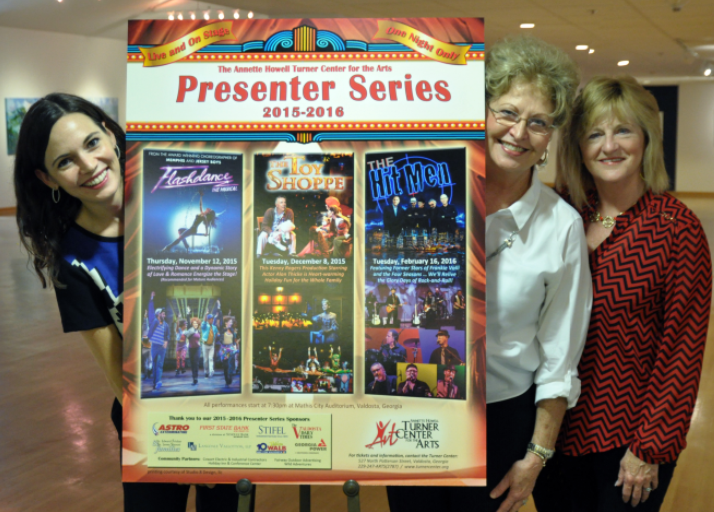 Joanna Nijem, Cheryl Oliver, Nancy D. Warren will entertain us with a preview of the Turner Center for the Arts Presenter Series lineup, which includes the Broadway shows for the 2015-2016 season.
The Annette Howell Turner Center for the Arts was built in 2003 and named in memory of Annette Howell Turner, late wife of former Georgia Senator Loyce Turner. It is a premier regional arts center located in Valdosta, Ga., and houses six galleries, two classrooms and a gift shop that showcases the works of local and regional artists.
Join us at noon on Wednesday at Rainwater Conference Center for this presentation.