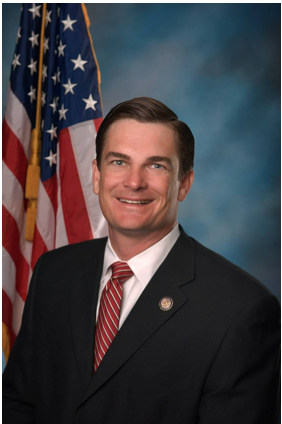 Austin Scott is in his third-term as the U.S. Representative for Georgia's Eighth Congressional District. Prior to his election to Congress 2010 he was a small business owner and spent 14 years in the Georgia state House, beginning with his first election at age 26.
Austin, who graduated from the University of Georgia with a B.B.A. in Risk Management and Insurance, owned and operated an insurance brokerage firm for nearly twenty years.
He is known as a conservative on both economic and social issues and as a fierce defender of limited government, a strong national defense, and our 2nd Amendment rights.
Austin's political experience on the state level and background in risk management has given him a unique perspective in Washington. He utilizes that understanding to draft and promote legislation which works to open access to capital for American businesses, eliminate burdensome regulations on entrepreneurs and investors, and provide economic opportunities for the next generation.
In the 114th Congress, Scott was appointed Chairman of the House Agriculture Committee's Subcommittee on Commodity Exchanges, Energy, and Credit. Additionally, he continues his post on the House Armed Services Committee where he serves on the Oversight and Investigation Subcommittee and the Readiness Subcommittee.
Join us at noon on Wednesday at Rainwater Conference Center for this presentation.