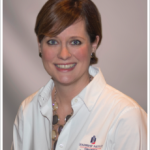 Shana Young is a certified Human Behavior Consultant focusing on helping individuals to understand theirs and other personalities in order to improve communication and become a more effective leader. Shana is also a certified executive coach and was the lead on research, development, and writing of the 'City of Columbus's 10 Year Plan to End Homelessness.'
Shana currently serves on numerous boards in Columbus, i.e. Hope Harbour, Columbus Symphony Orchestra, Home for Good, and the Jr. Service League.
Shana is married to Donnie Young, also of Columbus. They have two daughters, Parker Ruth and Camryn Ann.
We are considering a new member this week and our greeters are scheduled to be Carl Cates and Stacey Bush, please  join us at noon on Wednesday at the Rainwater Conference Center.