Today is club assembly week but we will be having a special donation for Nepal.
The disaster in Nepal has staggered that nation. Thousands have been killed. Almost 3 million are homeless.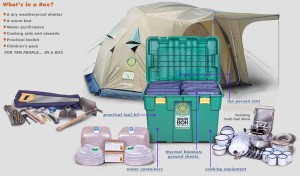 Rotary is one of the organizations that wants to respond and help. District Governor Ted Thompson is giving $10,000 from Global Grants to this project. He has challenged each Club to give a $1,000 ShelterBox (a special tent with basic survival supplies). See DG Ted's letter below.
I called a special Board Meeting today to present this need. Corey Hull, who headed up Racing with Rotary, suggested that we use $600 in profits from Racing with Rotary. We also have $250 committed from Global outreach. That put us at $850. One of your outstanding Board members said, "I'd like to give $50." Four others chimed in.
Here's the bottom line: We have enough for the $1,000 ShelterBox. But Rotarians aren't known for doing just enough to get by. We want to do more and make a difference by generously putting service above self.
So I'm asking if there is anyone else in the Club who would like to make a contribution so we can give more. The amount doesn't matter. Just give what you feel called to give. No pressure. No guilt. Only if you feel led to do so.
Would you bring that to TODAY'S MEETING? I'd like to present a check to DG Ted that totals all that we have–including what we all bring today — Wednesday – May 13th.
Your friend in Rotary,
Bob Moon, President