Dear Rotary Friends;
I enjoyed our Christmas party Tuesday evening at the Valdosta Country Club very much! Thank you to Wes Sewell, Molly Deese, Barbara Watson, Barbara Knight, Kerry Morris, Molly Roan, Bubba Highsmith, Jeremy Chick and John Page for planning the event. Also, a special thank you to all of you who provided Christmas gifts to children for the Children's Advocacy Center.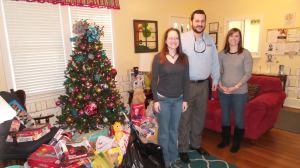 Just a reminder, our next scheduled meeting will be Wednesday, January 7th at the Rainwater Conference Center.
Your friend in Rotary,
Bob
Bob Moon
President, Valdosta Rotary