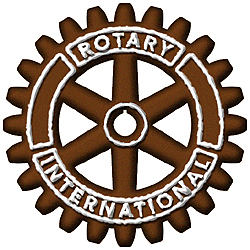 On Tuesday evening, December 20 we will be hosting our 2011 Holiday Party and our last Rotary Unwind for the year.  Please mark your calendar and plan to attend with your family. We will begin hosting guests at 5:00 PM and will continue until 7:00 PM. Santa Claus will   arrive around 6:00 PM and spend time with the children so you will want to plan your arrival accordingly.
We will NOT be serving dinner; however we will have some delicious hors d'oeuvres and drinks. There will be a cash bar for those who wish to enjoy something more adult. There will be no other charge for the evening for Rotarians and their families or for those bringing a date. We are asking folks not to invite other guests to this particular event as it is a special Family of Rotary event.
We do need to provide the Club with a headcount by this Friday, December 16 so we are  asking your to RSVP immediately.  You may RSVP by emailing Kerry Morris at kwmorris@valdostarotary.org.